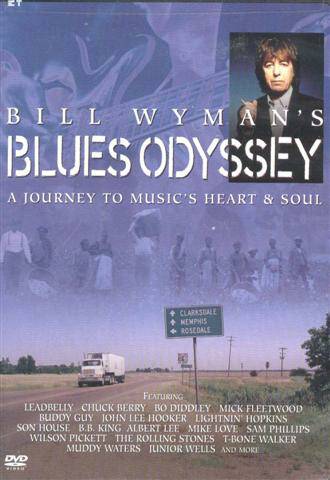 This is the companion video to Bill Wyman's excellent book of the same name, reviewed on the READING page. The scenes, the music (some of which is provided by Wyman's own excellent band, The Rhythm Kings) and the interviews all combine to give Bill Wyman's Blues Odyssey all the feeling and texture of the early days of the blues. There are so many blues heavy hitters on this video that it can't help but being top shelf. The narrator, Clarke Peters, does an excellent job and adds a dimension of his own to the film. Buy it or rent it, this one is well worth seeing.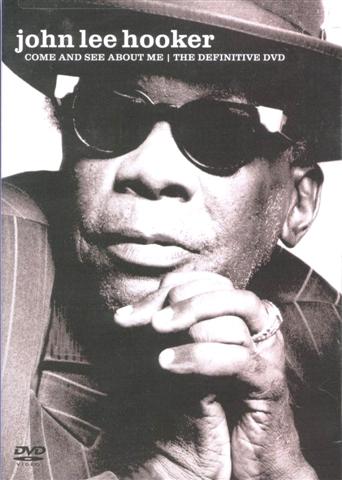 At first, I thought this was going to be a film of a John Lee Hooker performance. It turned out to be more of a documentary with interviews of daughter Zakiya, other musicians, John Lee himself and filmed performances stretching over some three decades with, to name a few,  Van Morrison, Bonnie Raitt, John Hammond, Ry Cooder, Carlos Santana, Eric Clapton, Paul Butterfield and The Rolling Stones.  There is some wonderful footage of John Lee sitting on a lake dock somewhere playing  Big Joe Williams' classic Baby Please Don't Go (Back to New Orleans) with the accompaniment of Van Morrison on harmonica. John Lee plays one of my favorites, Hobo Blues (which can be heard on the "On The Road" page on this site) solo and on set during the American Folk Blues Festival in 1965. Hook plays Crawlin' Kingsnake with Paul Butterfield and Foghat at the Palladium in NYC in 1977. John Lee Hooker is an absolutely huge name in blues and this is the very best Hook video that I've ever seen.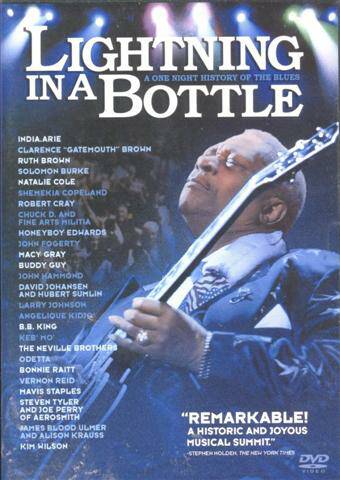 On Feburary 7, 2003, some fifty musicians gathered at Radio City Music Hall to celebrate the hundredth, roughly, anniversary of the birth of the blues. Gatemouth Brown, Ruth Brown, Solomon Burke, Natalie Cole, Robert Cray, Honeyboy Edwards (Plays excellent slide on Gamblin' Man......at age 88.), John Fogerty, Buddy Guy, John Hammond, Hubert Sumlin, B.B. King, Keb' Mo' (sits in for the late Robert Johnson on Love in Vain Blues), the Neville Brothers, Bonnie Raitt, Steven Tyler and Joe Perry (who play Slim Harpo's 1957 hit, King Bee) are a few of the artists that performed at this gala. This DVD also features a lot of old footage including performances by the likes of Son House and Howlin' Wolf. Produced by Martin Scorsese, this film takes you out front in the audience and backstage for plenty of foolin' around (such as Gatemouth Brown playing bluegrass fiddle) with the performers for a great time.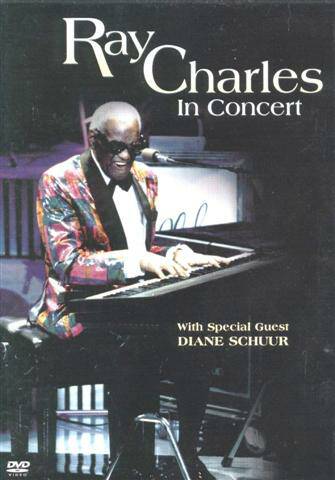 This is a benefit concert for The Miami Lighthouse for the Blind copyrighted in 1999. Backed by a full orchestra, Ray plays many of his classics, including I Got a Woman and Georgia on My Mind, along with other timeless pieces such as They Can't Take That Away from Me and It Had to be You. Ray even does a Hank Williams tune, Your Cheatin' Heart, and ends with a stirring rendition of America the Beautiful. With a guest appearance by Diane Schuur, this is a delightful concert that you will enjoy.

Music: Skip James, Devil Got My Woman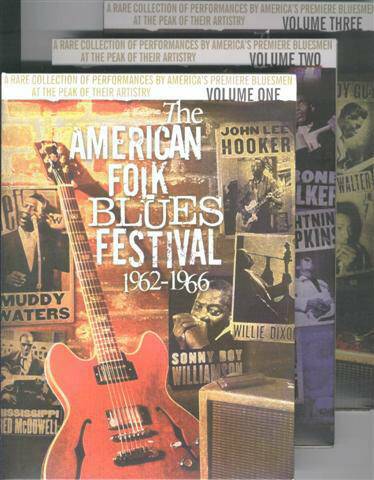 The American Folk Blues Festival is a collection of black and white videos, shot in the sixties mostly in European television studios, that includes many of the big name blues artists from the forties and fifties who participated in the blues revival of the sixties. The image quality, while not up to current standards, is good and the sound is good, clear monaural. These three discs comprise the only film footage that I have seen of artists such as Lonnie Johnson, Willie Dixon, Sonnyboy Williamson II (Rice Miller), Big Joe Williams and others. I bought the three discs online individually and have not seen them  sold packaged together.  These videos are gems that provide an insight into some of the earlier artists and would not exist had the blues genre not experienced a resurgence in the early sixties that transported these artisits to Europe where they were filmed.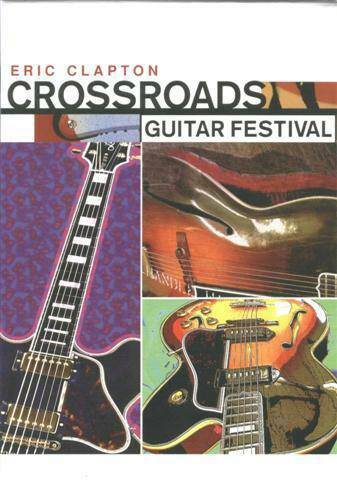 In 2004, Eric Clapton assembled a plethora of guitarists of all genres at the Cotton Bowl in Dallas, Texas. Clapton said that he invited everyone that he had ever wanted to hear play and/or play with and most of them accepted. The result was the three-day Crossroads Guitar Festival, parts of which are recorded on the two DVDs in this set. The festival was in benefit for Crossroads Centre Antigua, an addiction treatment center. This video includes performances and some interviews by Clapton, Robert "Jr." Lockwood, Robert Cray, Hubert Sumlin, Jimmie Vaughan, Robert Randolph, Buddy Guy, B.B. King, James Taylor, Jerry Douglas, Joe Walsh, Vince Gill, Doyle Bramhill II, Carlos Santana, John Mayer, John McLaughlin, Larry Carlton, David "Honeyboy" Edwards, David Hidalgo, Steve Vai, Eric Johnson and a festival closing performance by ZZ Top. I cannot imagine anyone putting together a show that could better The Crossroads Guitar Festival's lineup of the world's finest guitarists.  It's a fantastic video.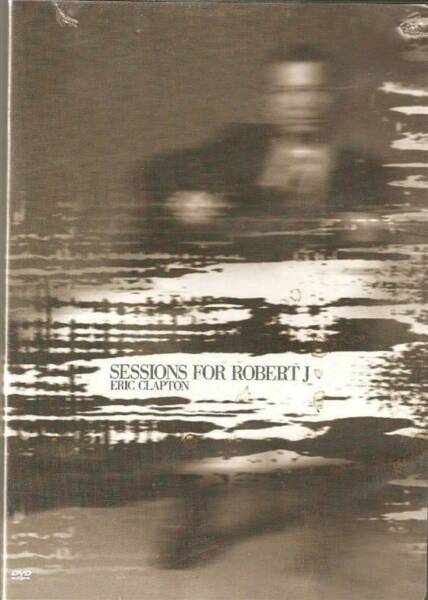 Sessions for Robert J. opens with Eric Clapton in his Porche, pulling into the commons of what appears to be an English manor house turned recording studio. There, he is met by what is truly an all-star band: guitar: Doyle Bramhall II; bass: Nathan East; drums: Steve Gadd; Hammond organ: Billy Preston; piano: Chris Stainton. They lay down Robert Johnson tracks, Kindhearted Woman Blues, Hellhound on My Trail, Sweet Home Chicago and others. Well filmed and recorded, it is exceptional.

In the next session, the scene shifts to 508 Park Avenue, Dallas, Texas, an abandoned building, once the Brunswick Record Company and the site of Robert Johnson's last recording session. On one of the upper floors, Clapton and Doyle Bramhall combine to record acoustic versions of Johnson's songs, Terraplane Blues, Me and the Devil Blues, Love in Vain and others.  Bramhall plays mostly slide while Clapton plays acoustic guitar and sings. This section contains perhaps the most captivating acoustic performances that I've ever seen on recording. Both men are magnificent on their instruments and compliment each other superbly.

The last session features Clapton on the east coast, performing alone in a hotel room. His recordings of Ramblin' on My Mind, Stones in My Passway and Love in Vain are masterfully played and mixed in with an excellent interview.

The ambiance of this recording is something that I can't describe in this review. Even Clapton and Bramhall's arrival at 508 Park Ave. is special. I feel as if that is a location that I need to visit before it's razed.

Both an audio/visual DVD and an audio CD are included. This is an excellent blues video, one of the jewels of my collection. I believe anyone who likes the blues will feel the same.

It would appear that the above image of the DVD has

been corrupted, but that is its actual appearance.